Are you frustrated with frequent shaving and waxing?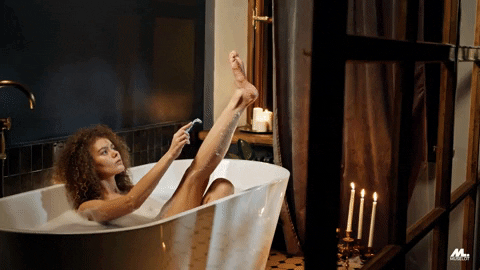 NOW NO MORE SHAVING AND SLAVING!
Pinch yourself cause it's real! You can now wear the silky skin for the rest of your life and treat your unwanted body hair at the comfort of your own home with our Simple yet efficacious IPL HAIR REMOVAL HANDSET.
WHY YOU NEED AN IPL HAIR REMOVAL HANDSET?
✔️ Gives you lasting smooth skin at home.
✔️ Permanently reduces the hair-regrowth by 80%.
✔️ Treats your face and body painlessly. 
✔️ Save you a fortune of money spent over salons and laser clinics with 12+ years of life.
WHAT'S IN THE BOX FOR YOU?
The hair removal handset (which I'm sure you are gonna fall in love with)

Goggles (to protect those beautiful eyes of yours)

A charger (obviously, the handset needs its food to make you look like a meal)

A manual (has answers to all your questions)

A razor (your first step towards the hair-free body)
WHAT IS IPL HAIR REMOVAL?
IPL short for, Intense Pulsed Light. When flashed onto your skin, the light is absorbed by the pigment in your hair. This quickly turns into heat and kills the growth cells not letting the stubborn follicle ever grow hair again.
MAKE YOUR BODY SMOOTH AND SOFT IN 5 EASY STEPS
1. You got to do your usual shaving before using the handset. 
Don't worry, it'll be your few last times using that razor because the IPL Handset will make sure you flash out that hair of yours for good.
the eye-protecting goggles included in the kit to prevent any eye irritation by flashlight
2. Select one of the five different power setting modes
If you are new to the IPL removal technique, it is recommended to begin testing it from the lowest level and raise it gradually according to your skin sensitivity and tone.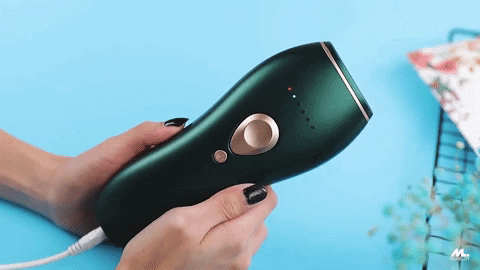 The results are going to be rocking no matter whatever level your skin chooses.
3. It comes with two modes- AUTO AND MANUAL
For auto mode just long-press the flash button so that you can let the device do the work while you slide it over your skin.
Manual mode is just a press away for a slight hairy patch or a sensitive area. Place the handset over the targeted area, press the flash button and let the light show you how it's done. 
 4. 90 degrees and bye-bye HAIR
Simply place the handset at a 90 degrees angle, press the flash button to treat the desired area, and bring in the beautiful shiny skin that lies beneath.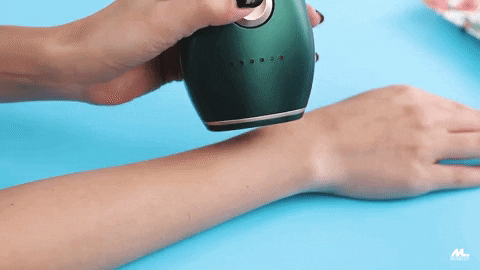 Who knew the right angles would come in handy even when it comes to your body hair? 
5. Moisturize well for best results
Our skin roots for moisture. If even after the dreadful hours spent on waxing and shaving the hair, ends up with a good massage then so does our IPL hair removal handset.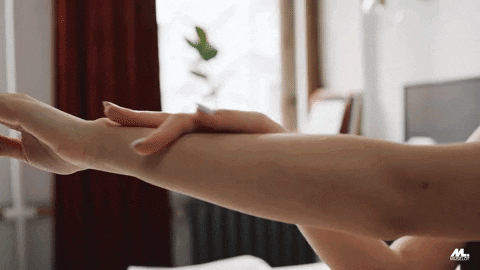 WHY IT IS THE BEST HAIR REMOVAL METHOD IN THE MARKET?
Few flashes and a wow body
It offers you 500k flashes in its useful life, and a lifetime worth of treatments. 
An at-home treatment to wipe out the hair, saving you from the thousands of dollars you would have to spend in your laser clinics!
Crazy comfort of at-home laser treatment
Now you can treat your face and body hairs at the comfort of your home without paying a fortune and visiting the laser clinics for several sessions.
Decrease hair regrowth, increase self-love 
With every session, you get closer to achieving the NO-hair body that you desire.
Visible results in 3-4 weeks when used twice like Sundays and Wednesdays or whatever days your schedule/boss allows.
Complete results can be seen in 8 weeks. The hair gets thinner with every treatment and the follicle gets damaged.
Treat any body part (including Face and Brazilian)
 Sounds like a dream? Yep, Any part!
It's very gentle and safe to be used. All you can feel is just a tingly sensation which is far better than the back pains and ouch's while using a razor or an epilator.
Upper lips, bikini line, and all the ever so delicate parts of your body can be treated with a few flashes, painlessly.
Handheld design with a small flash head makes it even more convenient to treat areas like upper lips, chin, and bikini line.
5 different power settings
This device comes with 5 different power settings to suit your skin-tone or skin sensitivity while still producing results at any level.
Takes just a few minutes to use (No expertise needed)
Both manual/auto mode
You can let the device flash continuously in auto mode so that you have to just glide through the skin which is suitable for areas like arms and legs.
You can also press the flash button in the manual model to release each pulse light on the target areas which is great for small areas like the face and Brazilian.
No more wax burns or shave cuts
One of the best things about using our IPL hair removal handset is it will free us of those burns and cuts that leave scars on our bodies.
Remember the days when you would get late for your date just because you had to spend an extra hour shaving your legs?
 Say no more, now arrive on time and enjoy the date with no worries as this IPL laser hair removal reduces hair regrowth quite naturally and painlessly.
Take it anywhere with you
They come in a small box with every essential, you can take it to any part of the world with you.
Last-minute office trip? Can't skip your IPL session, just pack it in your bag (won't even take ¼ portion of space) and Enjoy the silky skin, anytime anywhere.
One-time investment and a lifetime of freedom
When you think about all the benefits this little gadget has to offer, the price will seem a bit too less.
But on a serious note, it's an investment you wouldn't miss. Nerdly speaking, you spend around $10207 and tons of your time (in days) on shaving. Let's not even talk about the dollars spend on laser clinics. (according to a survey conducted by the American Laser Center)
So why not save ourselves precious time and money, and buy this amazing product to TOODLES our hair forever.
A valuable gift
With the luxurious packaging of this royal emerald green handset apart from the value it offers, this can be a great gift for your friends who are always on the hunt for a good hair removal product.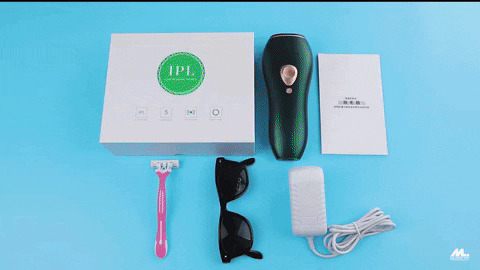 Safe to use and guaranteed results
It's extremely safe to use, light won't harm your skin or cause any other effects.
Although, if you have ultra-sensitive skin it might cause some redness which will be gone with a gentle ice rub.
Still not satisfied? Then, we have a 30 days money-back guarantee policy. Full refund if it doesn't work and live up to your expectations.
Give it a try, you won't regret it.