Smart Cake Slicer and Server
Regular price
$ 19.99 USD
Regular price
$ 29.99 USD
Reduced price
$ 19.99 USD
Unit price
per
Sale
Sorry, I am Sold out.
Never slice and serve a smushed, crumbly, or uneven cake slice.
Are you fond of baking as much as of eating those heavenly fresh cakes straight outta the oven?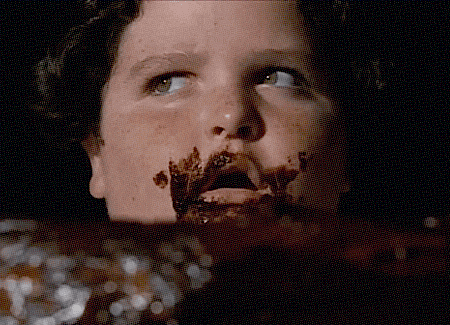 Cakes and pies are the MVPs of the bakery game. If you are the baker of your house filled with connoisseurs of desserts and it's like a cakey festival for you every weekend, then our Muselot cake/pie slicer is just the right tool for you.
It's time to put those boring ordinary knives down the pedestal and replace it with our stainless-steel cake slicer.
Now cut and serve all at once without making your kitchen table and your hands a whipped mess.  
Now enjoy the pleasurable feeling with every bite of your heavenly and evenly-cut cake slice.
*All lives matter, All slices matter*
🎂 THREE GOLDEN RULES OF MUSELOT'S CAKE SLICER
🍰 NO MESS, ONLY CLEANLINESS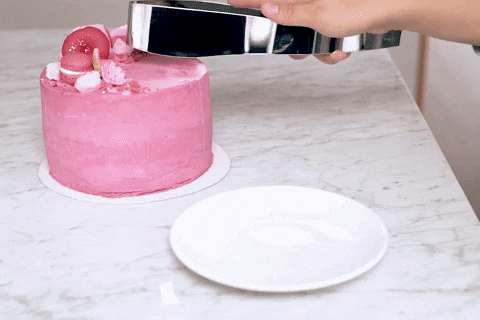 With our regular and traditional knives, half of the cake just gets sheared off. *Painful, isn't it? * Then comes the extra trouble of cleaning up later after the party. I mean who wants to do the cleaning after such an eventful night, right?
And thus, with our stainless-steel cake and pie slicer, we make sure you hit your bed right after you hit your dessert. Without making your kitchen slabs a mess and making you stress a little less, our cake/pie slicer in your kitchen will be an absolute success.
🍰 CUTS YOUR HOSTING TIME IN HALF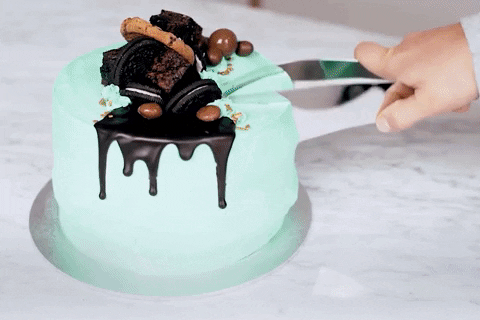 Are your out-of-the-world cakes always the most anticipated part of the dinner parties? Whether it's the holidays or the dessert nights at your place, there's a lineup of sugar monsters waiting for the dessert to be served.
With so many guests waiting for their share, most of the time you end up slicing the cake the entire time, and boom! The cake's gone. 
For you to truly enjoy the creamy slices from heaven with your fam and friends, and not leave you and your lonely stomach serving and cleaning the entire night, our cake and pie slicer is the perfect helping hand for you.
All you need is a slice of the action- HOLD, PRESS, SLICE AND SERVE!! Voila!
There comes a beautiful piece of cake fresh outta heaven. 
The cakes never tasted this good.
🍰 FAIR PLAY IN THE DESSERT GROUND
All is fair in love and war, and getting a smaller piece of pie is WAR!!
Does it break your heart to see your brother getting a bite extra of that delicious cheesecake just because of that damn knife who dared to slice a smaller piece for you?
Well, to avoid turning your party into a battlefield, it's best to cease the fire with our flag of truce/cake-pie slicer. This tool takes care of every hungry soldier in the party ground and cuts out even slices for all.
Be it your family gatherings or birthday parties, we dessert addicts want CAKE-EQUALITY FOR ALL.
Our stainless-steel cake and pie slicer is the real cake-up call for you all. Why follow the old ways and get stuck behind the times when there's an upgraded version in the market?
Hosting a party with many guests now becomes easy with just one tool.
This holiday season welcomes a special member to your house to make your final course extra sugary and sweet. Clink glasses for the evenings you are going to enjoy to heart's content with your delicio-desserts and Muselot's cake-pie slicer.
Slice and whip the house sweet
-yours sincerely, a dessert maniac 😊
🎊 Happy holidays!! 🎊
📦 

Shipping and Delivery Time

Free shipping to the United States via USPS in 4-12 days.
📞 

Any queries? Reach out!

Our customer support team is here to help you with your day-to-day questions. 

We typically have a response time of 7 hrs.  

No issue is too small. If it matters to you, it matters to us. 

Reach out to us whenever needed!
☑️ Muselot's 6-point checklist
1. Free Shipping on orders of $14.99 and above.

2. Safe payments via Credit/Debit Cards and/or PayPal®

3. All orders sent with an Insured and Trackable Shipping service. You get a Tracking number for every order.
4. 30 Day Money Back Guarantee 
5. Lost in transit, defective or wrong packages resent immediately free of cost.
6. Real humans on our support helpdesk! Feel free to connect with us at support@muselot.com. We reply within 7 hrs.
We use encrypted SSL certificates for 100% security
Share
Inside Scoop on our Mugs

- Not just a mug

These cute ceramic mugs are so much more than just a mug.

You can use it as a soulful gift or a souvenir.

Not just that, the utility of these mugs is not limited to sipping your beverage in them.

You can use them as pen stands, candle holders, small flower pots, or simply preserve these as a classic masterpiece in your living room or study table.

- Created by hands for a personal touch

These mugs are exquisitely handcrafted with love and care. That's the Muse of Muselot.

- Eco-friendly

Contains no lead and is painted with all-natural colors that last long.

- Glossy Finish

Each sip feels gentle on the lips, all thanks to the swanky glossy finish on these ceramic mugs.
How to care for your cute mugs?

1. It is recommended to wash by hand or choose a dishwasher with a "ceramic and crystal" washing function.


2. Clean at a proper temperature, avoid alternating hot and cold.


3. Do not directly stack and store to prevent chipping


4. Do not expose to strong light directly, and clean and dry in time.


5. For health reasons, please do not place acidic substances in beautifully decorated porcelain for a long time.
Shipping and Delivery

They are shipped within 24-48 hours of placing the order with us.

We offer both free and fast shipping services.

The delivery times depend on the shipping method you choose at checkout.

You can expect them to be delivered within 10-20 days of placing the order with us. 
Our 5 Point Checklist

1. Safe payments via Credit/Debit Cards and/or PayPal®

2. All orders sent with an Insured and Trackable Shipping service. You get a Tracking number for every order.

3. 30 Day Money Back Guarantee 

4. Lost in transit, defective, or wrong packages resent immediately free of cost.

5. Real humans on our support helpdesk! Feel free to connect with us at support@muselot.com. We reply within 7 hrs.

We use encrypted SSL certificates for 100% security
Your Smart Cake Slicer and Server is