Premium Lens Protectors (12 Pro, 12 Pro max)
Regular price
$ 14.99 USD
Regular price
$ 39.99 USD
Reduced price
$ 14.99 USD
Unit price
per
Sale
Sorry, I am Sold out.
Buying a new iPhone is a major investment.
You would want to secure it from all evil coming the way.
One of the most important yet overlooked parts of your phone is your Camera.
We often forget to guard it because there is hardly a good lens protector in the market that fulfills all our purposes.
Well, you are in luck! Our premium pack of lens protectors for iPhone 12 pro and iPhone 12 pro max is the ultimate Armor plate for those camera lenses.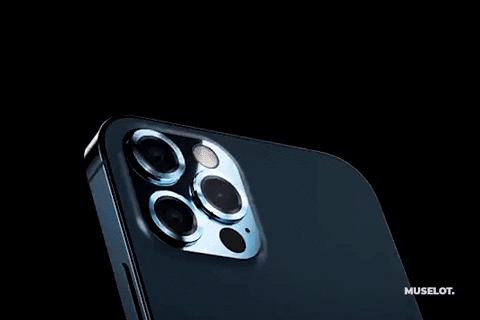 Why would you need this?
✔ The camera lens extends most of the phone case or stays at the same level. This makes it vulnerable to scratches if not careful.
✔ You can put your phone in your pocket with coins, keys, and other sharp objects at ease.
✔ You can place your phone camera side down, FEARLESSLY.
✔  You will never have to bear the huge costs of replacing or repairing the scratchy, dusty or crushed camera lenses. 
✔  Even if these lens protectors get scratched with multiple drops, the cost of replacing these would feel like a lifesaver than replacing the actual lenses.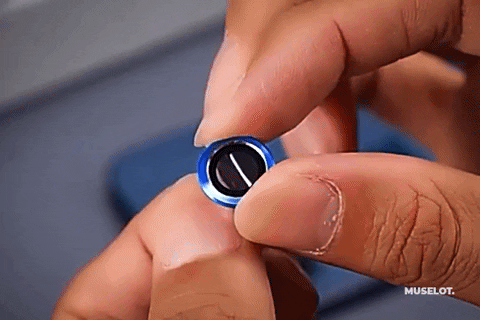 ---
Are these easy to install on your own?
Easy self-installation in just 30 seconds!
You can apply this on your own without any hassle. Use our cleaning kit and follow the steps to install in 30 seconds.
---
Will these affect the usual picture quality?
Blur the thoughts of blurred pictures!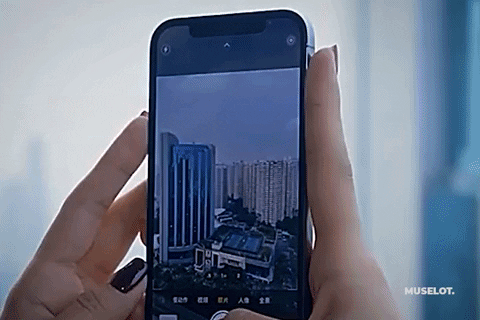 The images come are just as good as they are without them. 
They won't rob you off of the most desired feature of your iPhone - a high-quality picture.
They prevent smudges and skin oils from coming in contact with your original lenses, which helps retain the camera quality for longer. 
These lens protectors will always capture the REAL YOU.
---
Will this keep my cameras safe if I drop my phone accidentally?
Drop your phone and stay at ease!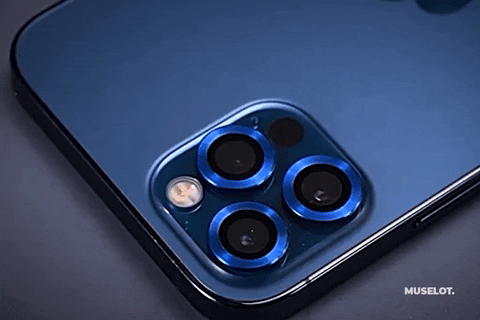 This tough guard will shield your cameras and keep you at peace.
You wouldn't even care if it falls down as these are immune to cracks and scrapes.
Your camera stays crisp and shiny, no matter what!
Made with hardened glass and metal, these have the ability to withstand 1000s of scratches. 
---
Do they come in the same colors as my iPhone?
Match the colors, don't settle for less!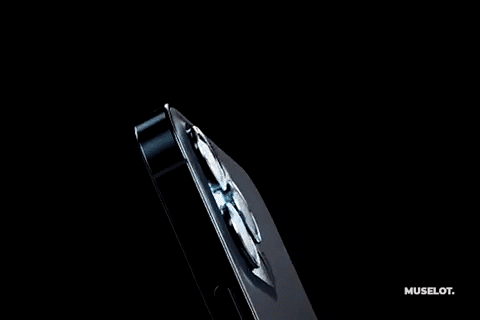 These lens covers are EXACTLY the same color as your iPhone 12 pro and pro max and will never fade or lose their shine. 
Don't spoil the elegance of your beast with transparent and shady lens covers. 
---
Can dust and water droplets enter the lenses?
Cover your cameras like a pro!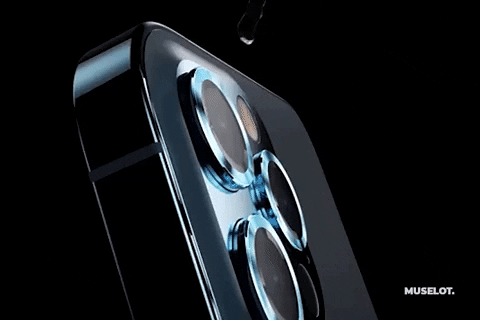 Leaves no space for a single dust particle to muster around the edges of the lens as it covers them entirely. 

Sharply crafted in exactly the same size as the lenses.
Molded to fit over the lenses including the metallic edges. 
---
Do they fall off easily?
Layers on your cameras like cheese on the pizza!
The strong adhesion ensures that it stays intact on the cameras unless an external force is used to remove them. 
---
Do they fit well with any case?
You won't even know it's there!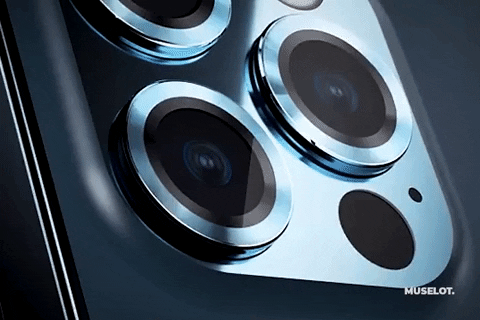 These are super sleek and don't bulge the lenses. 
Pairs well, even with the tightest fitting cases.
Note: Make sure you clean the lenses with the cleaning kit provided in the package, prior to installation. After installation, don't rub the lens area and leave the phone unused for 3-4 hours to let the covers settle nicely. The best time to install would be just before bedtime. 
Now, avail longer life of your phone. Get the best out of your investment.
Delivery Time 
Insured and Free Trackable Shipping: The parcel may take 2-3 weeks to reach your doorstep during the current situation.
Muselot's

 

6-point checklist
1. Free Shipping on orders above $24.99
2. Safe payments via Credit/Debit Cards and/or PayPal®
3. All orders sent with an Insured and Trackable Shipping service. You get a Tracking number for every order.
4. 30 Day Money Back Guarantee 
5. Lost in transit, defective, or wrong packages resent immediately free of cost.
6. Real humans on our support helpdesk! Feel free to connect with us at support@muselot.com. We reply within 7 hrs.
We use encrypted SSL certificates for 100% security
Share
Inside Scoop on our Mugs

- Not just a mug

These cute ceramic mugs are so much more than just a mug.

You can use it as a soulful gift or a souvenir.

Not just that, the utility of these mugs is not limited to sipping your beverage in them.

You can use them as pen stands, candle holders, small flower pots, or simply preserve these as a classic masterpiece in your living room or study table.

- Created by hands for a personal touch

These mugs are exquisitely handcrafted with love and care. That's the Muse of Muselot.

- Eco-friendly

Contains no lead and is painted with all-natural colors that last long.

- Glossy Finish

Each sip feels gentle on the lips, all thanks to the swanky glossy finish on these ceramic mugs.
How to care for your cute mugs?

1. It is recommended to wash by hand or choose a dishwasher with a "ceramic and crystal" washing function.


2. Clean at a proper temperature, avoid alternating hot and cold.


3. Do not directly stack and store to prevent chipping


4. Do not expose to strong light directly, and clean and dry in time.


5. For health reasons, please do not place acidic substances in beautifully decorated porcelain for a long time.
Shipping and Delivery

They are shipped within 24-48 hours of placing the order with us.

We offer both free and fast shipping services.

The delivery times depend on the shipping method you choose at checkout.

You can expect them to be delivered within 10-20 days of placing the order with us. 
Our 5 Point Checklist

1. Safe payments via Credit/Debit Cards and/or PayPal®

2. All orders sent with an Insured and Trackable Shipping service. You get a Tracking number for every order.

3. 30 Day Money Back Guarantee 

4. Lost in transit, defective, or wrong packages resent immediately free of cost.

5. Real humans on our support helpdesk! Feel free to connect with us at support@muselot.com. We reply within 7 hrs.

We use encrypted SSL certificates for 100% security
Your Premium Lens Protectors (12 Pro, 12 Pro max) is